Elm Story
Elm Story is growing — team, roadmap and community updates
---
After a year of solo development, I'm excited to announce that Elm Story is now a team-based project!
Welcome Leonardo (Sith), a narrative game designer with a rich academic and practiced background in the fields of narratology and user experience.
For the past month, Leo and I have worked closely planning the next year of Elm Story development.
Roadmap Updates
Coming December 10th is the Elm Story 0.6 release featuring comprehensive revisions to our data taxonomy and the introduction of the Character Manager.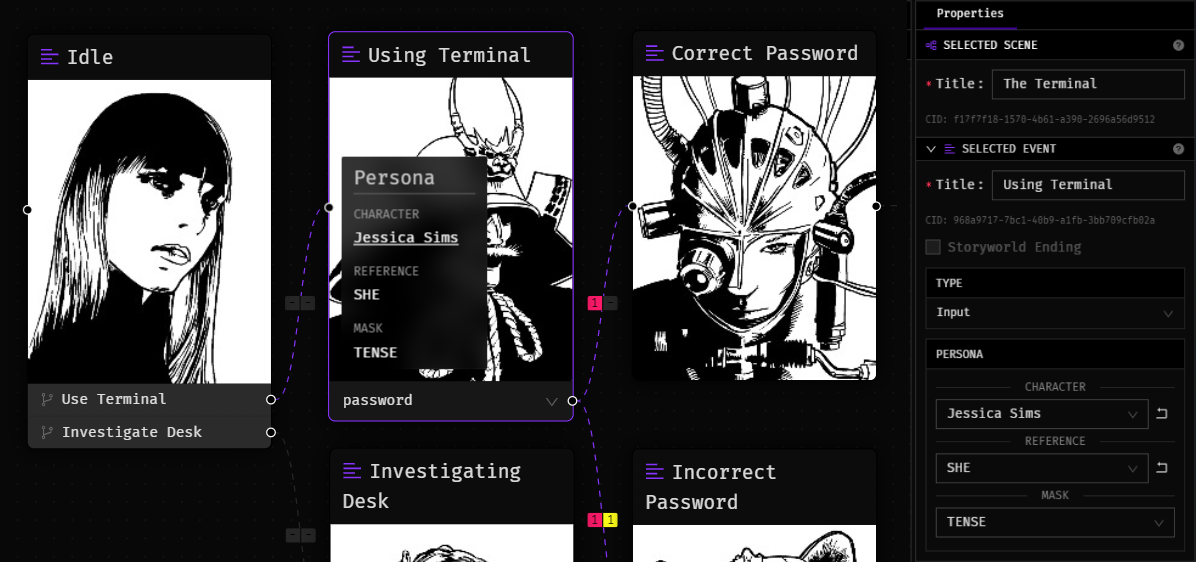 More details are available in our preview on Patreon.
Following is our current development roadmap:
0.6 — Character Manager (December 2021)
Define and manage unique characters that drive the storyworld experience.
0.7 — Multimedia (January 2022)
Customize storyworld presentation with images, sound and transitions.
0.8 — Smart Composition (February 2022)
Spend less time organizing scenes and more time composing storyworld content.
0.9 — Storyworld Hosting + App Optimization (Q2 2022)
Elm Story Cloud (ESC alpha), our solution for hosting connected storyworlds.
1.0 — Browser Support + App Optimization (Q3-Q4 2022)
Elm Story in the browser (alpha) and ESC data sync.
Community Updates
Our Discord server is now available to everyone @ https://discord.gg/v897evyc4Q
We've also updated our Patreon with new benefits that include in-app recognition, monthly Q&As, feature priority polls, 1:1 support and ESC name reservations for studio and designer profiles.
Finally, we've made available our recorded livestreams introducing Elm Story.